New generation of resilient seated gate valves
The INFINITY gate valve design from ERHARD with the usual flange connection to EN 1092-2 is now be supplemented in the product range by a version with PE welding ends. Depending on the pressure stage, the resilient seated gate valve according to EN 1074 has HDPE ends to SDR 17 (PN 10) or to SDR 11 (PN 16) applied on both sides.
The weld-in pipe sockets in HDPE 100, coloured blue, meet the requirements of DIN 8074 and are suitable for welding with HDPE pipes and fittings according to melt flow index group MFI 005 and 010 in accordance with DVS guideline DVS 2207.
The INFINITY gate valve with PE ends benefits from the DIN-DVGW type examination certificate for drinking water. It is available for the nominal size range DN 40 to DN 300, in pressure stages PN 10 and PN 16.
Properties and advantages at a glance
The gate valve has the following properties and features:
Firmly integrated, torsion-free PE pipe ends. The PE pipe is pressed onto the cast ends of the body which are correspondingly provided with claws and/or prongs. Two O-rings set into grooves also ensure the tightness of the connection. The push-on socket positioned next to this secures the connection, which is finally protected against corrosion and damage during installation by a shrink tube.
The pipe ends are suitable for two welds.
Weldable using electrofusion sockets or by butt welding.
The use of PE standard pipes results in uniform pipe sockets (drinking water approval).
PE pipe colours and classes matched to the operating medium (drinking water in blue or black with blue stripes).
Medium-free spindle seal.
Patented bayonet locking system in the bonnet mounting with continuous coating (avoids corrosion problems).
The wear-resistant single-piece spindle with rolled thread prevents deposits.
Easy operation with the composite sliding skate integrated into the wedge guide.
The compact cap without water retention areas reduces risk of bacterial growth.
Applications for the gate valve
This design of gate valve with PE welding ends is usually installed underground. Consequently the standard actuation version is with a square spindle and hence it is equipped for the attachment of an extension stem. Optionally, the gate valve can also be equipped for the attachment of an extension stem according to DVGW worksheet GW 336 (with adapter disk and coupling sleeve).
Materials and dimensions
Materials (standard)
Body, bonnet and wedge: spheroidal graphite cast iron EN-GJS-500-7 (EN-JS 1050)
Rubber-coating of the gate and O-ring: EPDM, KTW drinking water guideline, DVGW W 270 for drinking water
Spindle: ferritic Cr steel 1.4021
Spindle nut: brass 2.0402 (UBA)
Connecting bolts: A4, countersunk and sealed
Pipe sockets: HDPE 100, blue or black-blue for drinking water
Push-on socket: steel, protected with a shrink tube
Coating, choice of two proven corrosion protection systems
Internal and external, seamless amd pore-free epoxy resin coating, coating thickness min. 250 µm to GSK guideline (or internal and external, seamless enamelling) to EN ISO 11177. The advantages of enamelling are e.g.:
It is bonded with the casting surface and so protected from infiltration.
Extremely smooth surface for hygienically problem-free conditions (no depositing of mineral or organic constituents, incrustations).
Good resistance, even in the presence of abrasive media.
Underground installation: suitable even for soil class III (DVGW GW 9 worksheet).
Dimensions, weights and areas of application
Dimensions, weights and areas of application can be taken from the table.
Dimensions and areas of application for the INFINITY gate valve with PE welding ends.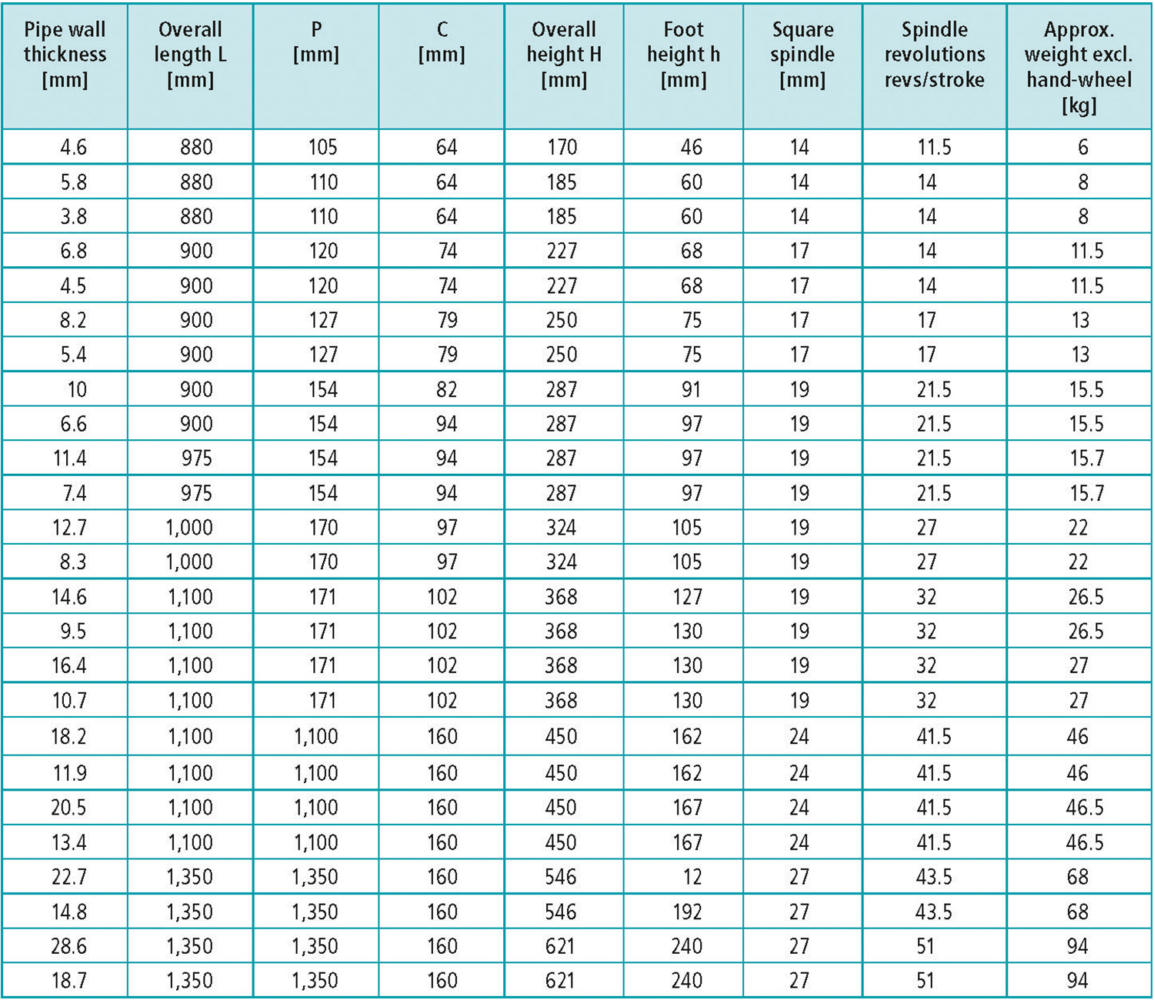 Author:
Matthias Müller, ERHARD GmbH & Co. KG