1,900 m of ductile iron pipes
The water supply association for the city and district of Offenbach (ZWO) supplies a total of 14 towns and communities with all or part of their water requirements from six of its own waterworks. The association operates long-distance supply pipelines for distributing the water. Because of numerous points of defects on one section of a supply pipeline of DN 200 asbestos cement pipes, the stretch between Mainhausen and Zellhausen was replaced. DN 200 ductile iron pipes from Duktus (Wetzlar) GmbH & Co. KG with cement mortar coating to EN 15542 and restrained socket joints were used.
The pipeline lies in a landscape conservation area. Because of this, a large part of the pipeline was installed using the trenchless burst lining technique. In addition, this also meant a cost saving of around 50% as compared with the open trench method. With trenchless pipe installation, the external protection of ductile iron pipes is exposed to a variety of mechanical stresses from the outside. In order to avoid damage here, the use of coatings with a high resistance to mechanical stresses is recommended. This is particularly applicable to pipes which are installed with the burst lining technique as the burst fragments of the old pipe remain in the soil and can come into contact with the new pipe during the pulling-in process. The cement mortar coating used here provides the pipes with the ideal protection against mechanical damage.
Altogether, a section of approx. 2,000 m was replaced, of which 1,900 m was done with the burst lining technique. The longest pipe run replaced in one go consisted of 28 pipes and was 168 m long. The machine used for this, from Diringer & Scheidel Bauunternehmung GmbH & Co. KG, had a maximum pulling force of 80 t.
Even though the use of the burst lining process as per data sheet GW 323 is a very well tried and tested technique and has been described many times over, specialists do not miss an opportunity of explaining the stages involved in the installation and pulling-in process for restrained ductile iron pipes as it happens.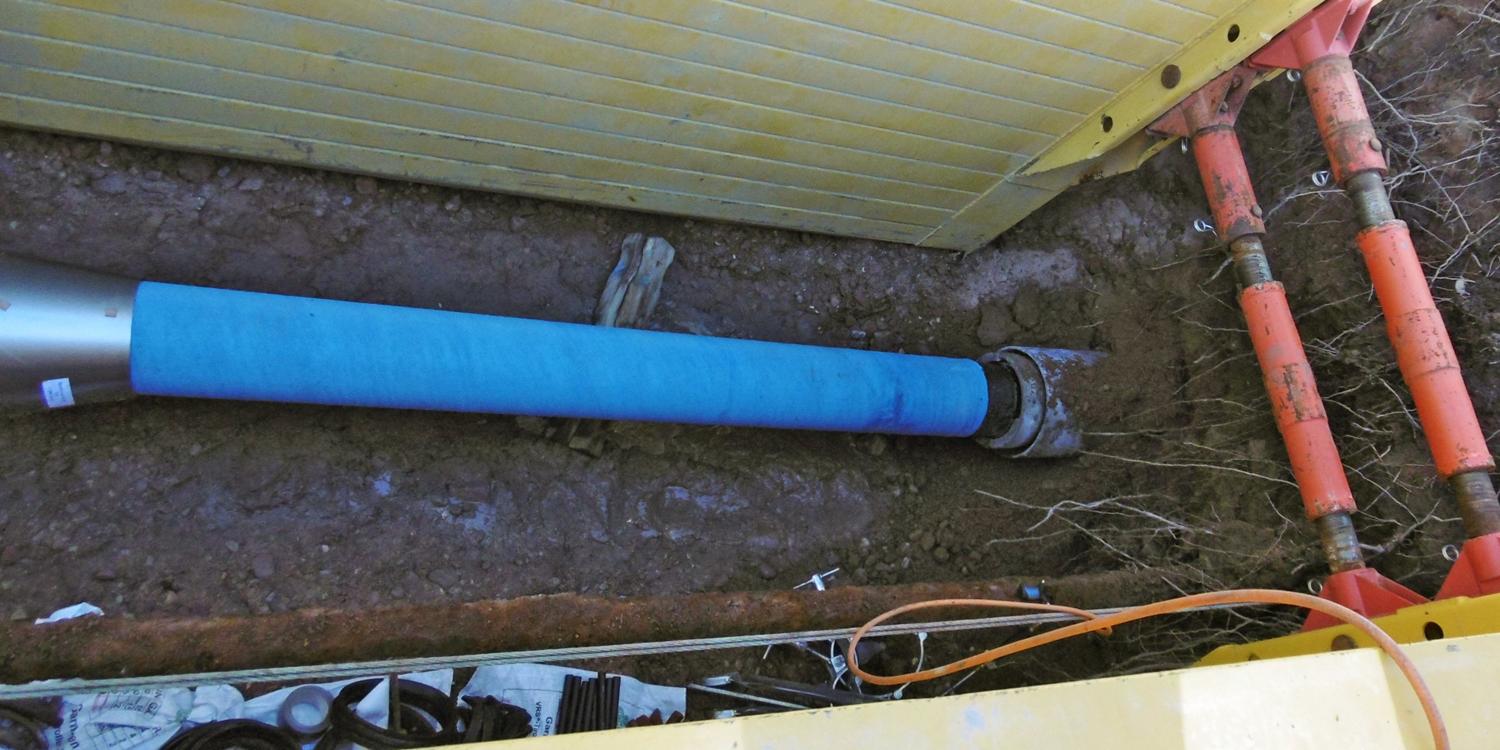 Bursting head with a DN 200 ductile iron pipe attached during the pulling-in process.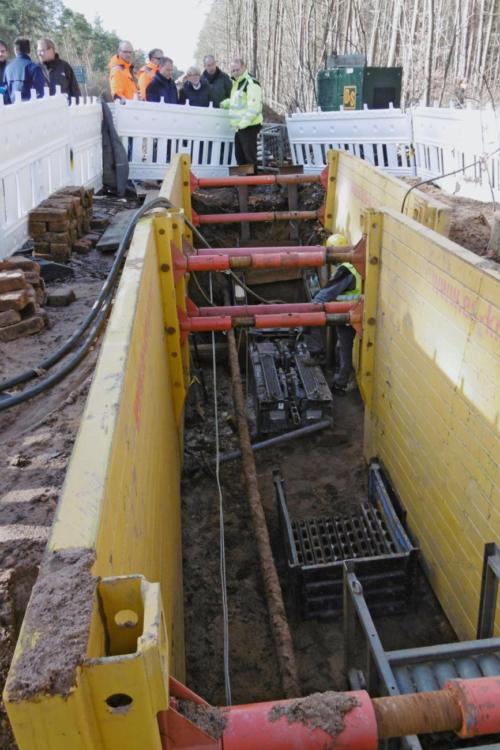 Machine with traction rods in a target pit.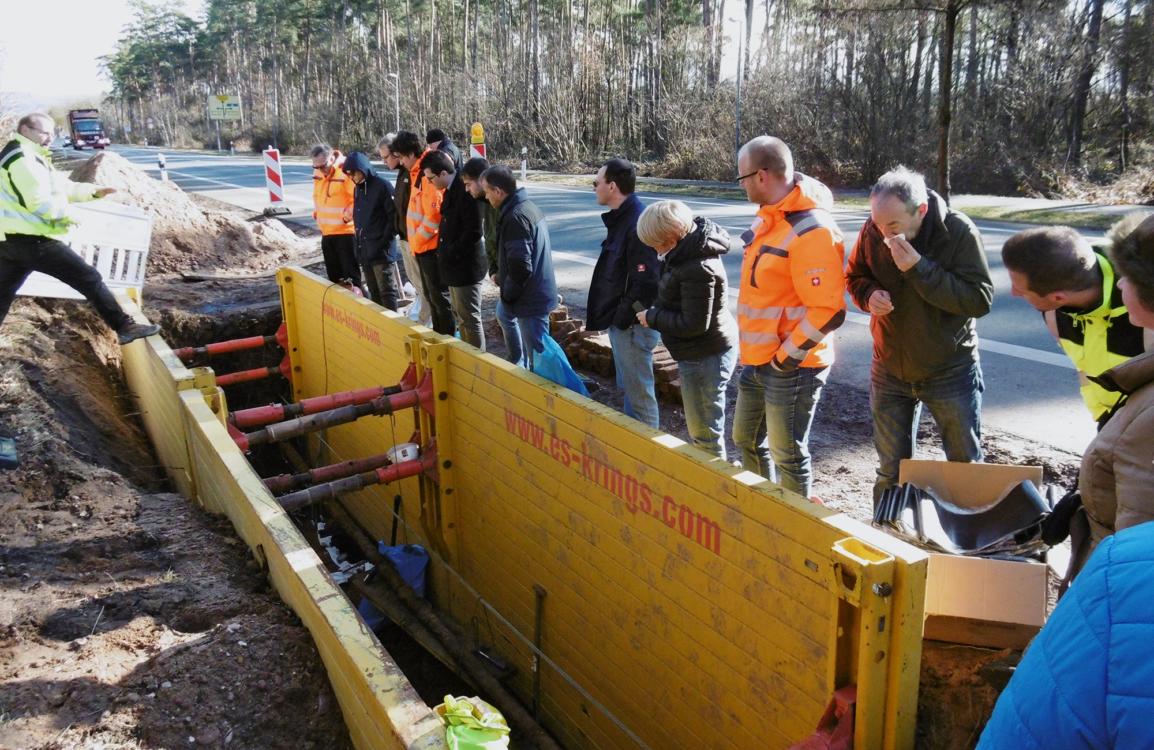 The installation of restrained ductile iron pipes and the burst lining technique is explained pit-side to an interested public.
auch verfügbar/also available: German